It's become a truism: you can't manage what you can't measure. (Actually, it's quite a debatable proposition.) A corollary is that therefore what matters are observable behaviors, hence the essence of training is to develop skills that generate those behaviors. We've all seen, in the opening page of nearly every corporate training session's objectives statement, […]
http://trustedadvisor.com/public/redd-angelo-37440.jpg
2000
3000
Charles H. Green
http://trustedadvisor.com/public/trusted_advisor1.png
Charles H. Green
2017-08-07 06:01:16
2017-08-06 21:49:07
Don't Focus Just on Skillsets
Today, it seems nine out of ten stories in the general media are variations on one theme: trust is down. Whether it's trust in the media, trust in politics, trust in business – it all seems to be heading in one direction. But wait – what does that even mean? — We hear it all […]
http://trustedadvisor.com/public/iStock-522861536.jpg
481
726
Charles H. Green
http://trustedadvisor.com/public/trusted_advisor1.png
Charles H. Green
2017-07-31 06:00:50
2017-08-01 10:28:47
Trust is Down? Wait – What Does That Even Mean?
Should you sell to someone's wants, or to someone's needs? It's a much-discussed topic in sales. Some say you should sell to wants, not needs.  Others say exactly the opposite. And some say you should sell to both. Clearly the case cries out for a good definition. I checked in with the well-known sales consulting […]
http://trustedadvisor.com/public/bob-dylan.jpg
845
1280
Charles H. Green
http://trustedadvisor.com/public/trusted_advisor1.png
Charles H. Green
2017-07-24 06:01:56
2017-07-23 23:07:10
Wants vs Needs? Dylan and the Stones Weigh in on Sales
THE TRUSTED ADVISOR FIELDBOOK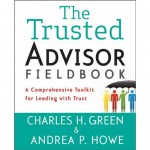 The pragmatic, field-oriented follow-on to the classic The Trusted Advisor. Green and Howe go deep into the how-to's of trusted business relationships—loaded with stories, exercises, tips and tricks, and deeply practical advice.
FIND OUT MORE
TRUST-BASED SELLING

"Sales" and "Trust" rarely inhabit the same sentence. Customers fear being "sold" — they suspect sellers have only their own interests at heart. Is this a built-in conflict? Or can sellers serve buyers' interests and their own as well? The solution is simple to state, hard to live—and totally worth the effort.
THE TRUSTED ADVISOR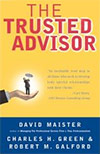 This classic book explores the paradigm of trust through the filter of professional services. It is a blend of thought and practice, clear ideas and practical suggestions, and it has found a place on many professionals' working bookshelves.